Day 1 :
Keynote Forum
Time : 10:00-10:30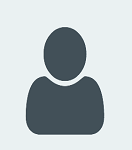 Biography:
Dehua Zheng has completed his B.Sc. and M.Sc. degrees in Electrical Engineering from North China Electric Power University, Beijing, China in 1982 and 1987, respectively. He has also graduated another M.Sc. degree in Computer Engineering from the University of Manitoba, Canada in 1995. His profesional experience includes the Manitoba Hydropower Company, University of Manitoba MB Canada (he involved in the PSCAD & RTDS development teams), Saskachewan Polytech Institute SK Canada, China Goldwind Science and Technology Co., Ltd., and others. Dehua Zheng is currently a Deputy Director of China Smart Distribution System & Decentralized Generation Committee, Deputy Director of China National Wind Power Engineering Technology Research Center, Chief Scientist of Goldwind Science and Technology Co., Ltd., IEC project leader for IEC/TS 62898-3-1: Microgrids – Technical Requirements – Protection and Dynamic Control, IEEE Senior Member, and registered senior electrical engineer, PhD. professor in many universities. He is also leading the Microgrid and Energy Internet Technology and Business in China, and devotes himself to research and development of Chinese and world microgrid and energy internet technology.
Abstract:
Microgrid is a group of interconnected loads and distributed energy resources (including microturbines, diesel generators, energy storage, renewable resources, and all other kinds of distributed energy resources) at distribution level with defined electrical boundaries that has black start capacity and can operate in island mode and/or grid-connected mode.
Because of the uncertainty, intermittent, and discontinuity of the renewable resources, transient disturbance and dynamic disturbance exist in the microgrid. For the fault current is small in the system and the microgrid has very little inertia, the disturbance control and fault protection of microgrids are more difficult than the ones of traditional grids.
The most challenging part of protection and dynamic control of microgrids is figuring out whether a fault or disturbance is occurring in the system. In the microgrid, there may appear transient characteristics similar to the transient and dynamic disturbance at the initial faults. If there is a fault, the transient disturbance control should be used to prevent the system from collapsing and make sure the right breakers should be tripped. But if there are transient and dynamic disturbances, even the initial characteristics of the transient and dynamic are very similar to the fault ones, the breakers should not be tripped.
So that Mr. Zheng has been leading his team to propose and develop the dynamic disturbance control, transient disturbance control and fault protection technologies, and they all have been well applied in practical projects. The main innovations are as follows:
(1) Relying on the dynamic disturbance control technology of the energy storage system, it can achieve safe and stable operation under the condition of high permeability of renewable energy, and can support 100% consumption of renewable energy generation in microgrid system.
(2) Through real-time load and power generation monitoring, analysis and control technology, relying on power and energy storage energy to effectively suppress transient disturbances and dynamic disturbances, respectively, to achieve unplanned seamless switching from grid connected mode to island mode or vice versa (time less than 10 milliseconds), Improve the safe and stable operation level of the system.
(3) Based on the Park transformation and the fault identification technology of branch current and voltage harmonic rapid changing rate, the precise positioning and fast isolation of the fault components of the microgrid are realized.
(4) Based on the power and load side comprehensive treatment technology, the total harmonic distortion rate (THD) of voltage and current is less than 3% when operating on an island.
The microgrid dynamic disturbance control technology, transient disturbance control technology and fault protection technology have been evaluated by domestic and foreign experts as reaching the international leading level.
Keywords: Smart microgrid; Microgrid protection and control technology; Renewable energy.
Keynote Forum
Time : 10:30-11:00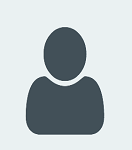 Biography:
Abhishek Asthana is the Director of Hallam Energy, the energy research group at Sheffield Hallam University (SHU). In 2009, he co-founded Hallam Energy and has since led and delivered more than 50 projects of industrial energy research, consultancy and knowledge transfer. He has won £3.5 million funding for SHU, co-authored 37 scientific papers and 1 book, invented 4 patents and developed 5 commercial software packages. He is the course director for BEng Energy Engineering and MEng and BEng Chemical Engineering programs at the university. In 2015, he established a Doctoral Training Alliance (DTA) in Energy to train PhD students conducting energy research. The DTA has now grown to 90 PhD students and 180 Supervisors across 19 British Universities in the University Alliance, UK, and Abhishek is currently its Deputy Director. He also recently led the alliance to success in winning €6.5 Million funding from the European Commission's Marie SkÅ'odowska-Curie Actions COFUND to further expand the DTA program.
Abstract:
Hydrogen is being seen as a key future for reducing our carbon emissions and governments are seriously considering repurposing existing gas networks to pure hydrogen so that it can be used by industry, in homes and businesses, and in the energy sector. However, unlike other energy vectors such as electricity, hydrocarbon gases and district heating, high-purity hydrogen has not been deployed at large scales anywhere in the world. This puts hydrogen at a distinct disadvantage. Any attempt to replace natural gas with hydrogen will require a compelling case to compensate for this lack of experience.
This article explores the importance of natural gas to our energy systems and the benefits of hydrogen, which could significantly decarbonise our heating and reduce over-dependency on natural gas. These include: (i) Hydrogen can use much of the existing gas infrastructure, (ii) Hydrogen is a very versatile fuel which can be used by households, industry and businesses (iii) Hydrogen can be produced in large volumes (iv) Hydrogen compares well with other low-carbon heat technologies. This paper considers a number of key questions which need to be addressed before attempting any large-scale deployment of hydrogen to retrofit homes and businesses.
Green Energy, Renewable Energy, Green Nanotechnology,Waste to Energy,Green Processing and Solar Energy, Bio-fuel,Bioremediation, Energy and Environment, Environmental Chemistry and Pollution Control, Green Architechture, Environmental Engineering,Sustainable energy Policies, Climate Change and Renewable Energy,Recycling Renewables